Skip Navigation
Website Accessibility
12 Days of Holiday Specials -- Day 9: Thursday, December 14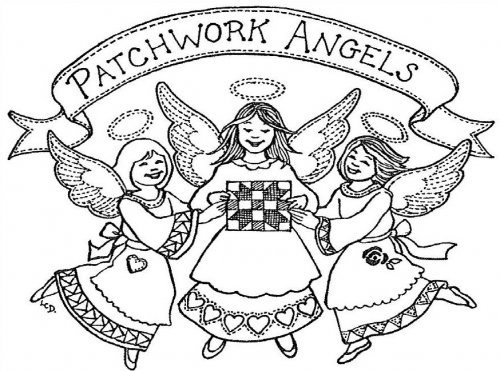 12 Days of Holiday Specials
DAY 8: THURSDAY, DECEMBER 14, 2017

Happy Holidays to all and welcome to our 12 Days of Holiday Specials!


Our eighth Holiday special for this year!

THURSDAY, DECEMBER 14, 2017 ALL CUTTER, BLADES, CUTTING MATS & SCISSORS of any kind are 30% OFF.



ALL MONTH LONG, THROUGH SATURDAY, DECEMBER 30, FINISH ANY BOLT, FULL PRICE OR SALE AND TAKE 30% OFF THE PRICE.


(After Dec 23, you will get the larger discount on Christmas prints for any yardage.)




PROGRESSIVE IN-STORE SALE ON CHRISTMAS PRINTS NOW THROUGH

DECEMBER 30





Buy early for best selection; later for best discount but reduced selection!





December 14-20

: 30% off all Christmas Prints & Christmas Panels


December 21 - 23

: 35% off all Christmas Prints & Christmas Panels


December 26-30

: 40% off Remaining Christmas Prints & Christmas Panels
In January, find Remaining Christmas Prints on Sale Rack at normal sale prices!



**********************************************

Following the rules below, you may come into the shop and make a purchase to take home on Thursday, or put your selections aside at 30% off for pickup at the end of the 12 Days Specials. You may also place your order by calling the shop at (607) 748-0682 or sending an e-mail to Info@PatchworkAngels.com.

Calls to shop must be made prior to 8 pm on Thursday, December 14 and e-mails must be sent prior to midnight, December 14 to qualify.

Orders will be satisfied from in-stock supplies, so hurry in to get what you need/want! Place your call early so we can check stock and get back to you if we are busy when you call.




RULES OF THE GAME:



1. There is no need to register in advance.

2. You may choose to purchase items the day they are on sale in the shop, and take them home with you.

3 You may select your purchases and have them held on the day they are on sale and pick them all up at the completion of the 12 days of sales.

4. If you opt to accumulate items and pick them all up at the end; they will be available on Tuesday, December 19.

5. All packages must be picked up by Saturday, December 30.

6. You may call the shop at (607) 748-0682 during normal business hours to reserve items if you cannot get to the shop on the day you wish to make a purchase.

6. You may send E-Mail orders to Info@PatchworkAngels.com prior to midnight on the day of the sale.

Fine Print:

There will be no rain checks and no reorders. Requests may be made ONLY for the items on special on the day you make the request (on Friday, you can not request items from Tuesday). Sales will be limited to stock on hand.

No coupons or additional discounts will be accepted on items on special that day. (i.e., no double discounts)

Shop hours:

Monday, Thursday, & Friday: 11 am to 8 pm
Tuesday & Wednesday: 11 am to 5 pm
Saturday: 9:30 am to 4 pm

Holiday Hours:
Regular hours now through, December 23: Regular hours
Monday, December 25: CLOSED Merry Christmas
Monday, January 1: CLOSED HAPPY NEW YEAR

The shop will be open normal business hours this month except for Monday, December 25, and Monday, January 1, when we will be closed so all can have a happy and safe holiday with family and friends!


Have a safe & happy Holiday season! Hope to see you soon! Rose, Candy, Carol, Carolyn, Marie, & Mary