Happy Thanksgiving from Patchwork Angels Quilt Shop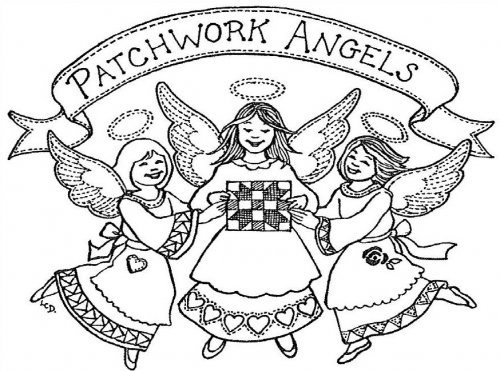 Happy Thanksgiving everyone from all of us at Patchwork Angels Quilt Shop!

Come in and take advantage of our 25% off special on everything in the store, including items on our sale table and sale fabric racks.

Holiday Hours:
Wednesday, November 22: 11 am to 5 pm
Thursday, November 23: CLOSED Happy Thanksgiving
Friday, November 24: 11 am to 8 pm
Saturday, November 25: 9:30 am to 4 pm

The shop will be open normal business hours this week except on Thursday. We will be closed on Thursday for Thanksgiving! We hope you have a happy and safe holiday with family and friends!

In prior years, we have had specials and demos on Friday and Saturday, but this year, we have decided to make things simpler and have a couple of sew days instead! Please feel free to stop in for a cup of coffee and see what the quilters in the classes are doing and do some shopping.

In case you are out of town for the weekend, we will make our sale available Monday through Saturday (excluding Thursday of course)!



Monday through Wednesday and again Friday and Saturday, take 25% off all of your purchases, including sale items. This sale includes all full price and sale priced merchandise, including sewing machines.

Hurry in while the selection is good!


Have a Happy Thanksgiving and a safe & happy Holiday season! Hope to see you soon! Rose, Candy, Carol, Carolyn, Marie, & Mary